Home
Support the Campaign Against AstraZeneca
National Operation Anti-Vivisection (NOAV) is a completely grass-roots network of animal rights activists opposed to vivisection in the UK. We believe animal experimentation is cruel, outdated and unscientific.
We feel strongly that institutional animal abuse of all kinds will continue while the benefits to the companies abusing animals outweigh the detriments. Through campaigning, lawful protests, boycotts and all other lawful means we intend to create those detriments!
The time for talking, thinking and plotting is over – it's time for action! We are not a talking shop or a social club, we are a no nonsense anti-vivisection activist group! If you are ready to take action to stop animal testing, please check out our campaign pages!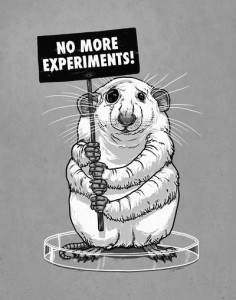 This website is not operated by NOAV but by supporters outside the UK. The website is also hosted offshore so maybe slow at times, so please be patient.
Privacy Note: Our site uses third party visitor statistics which collects information such as your IP address. This is common on most sites. If your privacy is particularly important for any reason please use a service such as Tor to be more anonymous.
We want all activists acting under the NOAV banner to follow the law. If you are new to NOAV please check out our page NOAV and The Law.